Hola everyone. I hope you're having a wonderful Wednesday. I'm still in sunny Espana so of course my Wednesday is filled with glorious sunshine, lazy lying by the pool and maybe a stroll to the beach stopping off at our local beach side bar for a little drink.
I had hoped to post more on holiday but internet access is infrequent. I also only have my trusty iPhone and iPad so it's not all that easy to post.
It's Wednesday though so let's crack on with this weeks #WIAW.
Breakfast
If you've read any of my #WIAW before you'll know that I've recently purchased the Breville Active Blend and LOVE it. So much so that my sister and I decided to purchase another one for out here in Spain.
This morning I had a mango, nectarine and paraguay smoothie with a banana and strawberry yoghurt drink.
It wasn't the nicest smoothie I've made but it used up some of the over ripening fruit.
I absolutely adore mangoes. After using the flesh in my smoothie I sat on the balcony of the villa with the stone to bite off any last bits of the juicy, sweet flesh. I loved it. Whenever I use mangoes in anything it's my little cooks treat to suck the mango.
Do you do that with mangoes?
Lunch
I had a couple of avocados that needed eating so I decided to make a kind of staple for me - avocado, tomatoes and cheese.
If bought some 'tostas' from the supermarket which were like, well I'm not sure really? Kinda mini wheat cracker things. I loaded them up with mashed avocado, chopped tomatoes and mozzarella cheese, under the grill for a minute or so and ta da!
I also ate a chopped pear, plum and nectarine, again in my quest to use up the fruit before it over ripens.
Snacks
We took a stroll down to the port and grabbed an icecream at our favourite icecream parlour there . I'm normally a vanilla girl but with the vast range of flavours on offer I decided to mix it up and go for the marshmallow flavour. It was quite sickly sweet and I thought it would have bits if marshmallow in it (which it didn't) but it was ok.
On the walk back to the villa we decided to stop off for a bit of wifi (we can only get wifi at our local beach side bar - excellent excuse I say!) Of course a cheeky glass of vino had to be consumed - I'm on holiday afterall!
Tea
It was some friends last night so a group of us made the long trip across the road to a delicious pizza place. I had my usual there of 'pizza vegetal' or veggie pizza. It was simply delish and I ate it all. It's the kind of pizza that's cooked in a proper pizza oven and I just love them so much. Thin and crispy. The topping included tomatoes, courgettes, mushrooms, artichokes and I'm not sure what else.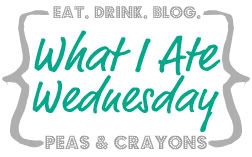 What do you like to eat on holiday?
Do you find yourself being more / less healthy on holiday?